Toddlers
Toddlers is for any parent or carer in the community with children aged 0-4 (pre-school). We meet on Thursday mornings, during the school term, at 09.30 until 11.15 in the church building.
There is a cost of £1 and then an additional 50p for other children which includes a snack for the children and a drink and cake/ selection from the cafe for the adult. We have free play time until about 10.30 for snack and then song time at about 11:00.
Kids Church
We currently have 3 groups in Kids Church
Jelly Tots for age 3
J.A.M (Jesus and Me) for age 4 and P1
Connect (P2 to P4)
Fusion (P5 to P7)
Our aim for each of these groups is for 'each child to become closer to God.'
We meet upstairs in the church building about 11.30 on Sunday mornings for some LIVELY praise and worship. We then spilt into 4 groups for some 'quieter' activities. These are a mixture of age appropriate games, crafts, DVDs and other fun stuff based around a Bible story.
Our children are very much part of the church family and our dedicated team of leaders enjoy journeying with our children in their faith and discovering God in new ways. We love to see new faces and getting to know old ones better!
Dynamite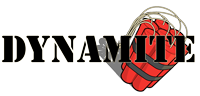 A FREE after schools club for P3-P7

An hour of fun and games including stories, snack and prizes.
Every Thursday 15:15 - 16:30 in Kirkliston Primary School

Presented by your Kirkliston churches
For more information contact:
Colin 07505 223336